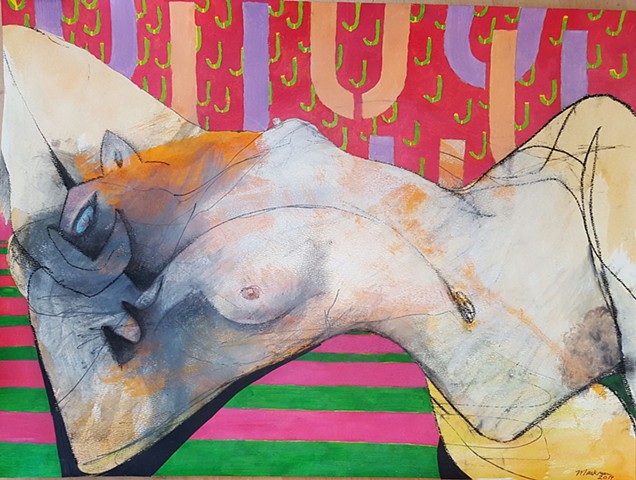 Figure Drawing College No. 108
construction paper- ink- pastel - colored pencil
19 inches x 24 inches
This unusual expressive piece began as a life drawing from the model using ink wash and ink, pastel, and then I took it back to the studio and added colored pencil and paint using stencils, painted in stripes, and finally added a shadow with black construction paper cut-outs. I like it. It is signed and dated.
The drawing is unframed and will need to be framed and matted to protect it.
The price of this drawing includes all domestic within the US shipping and handling charges. International shipping is extra and paid for by the buyer at a price arranged between the artist and the buyer.
Artist to retain all copyrights.
figure drawing, female nude, female nude drawing, life drawing, expressive drawing, collage drawing, emerging artist, gesture drawing,modern figure drawing, contemporary figurative art, contemporary figurative drawing, mixed media drawing, drawing with stencils.